Ever let the local climate stop you from making certain fashion choices? You're not alone. Being located in Singapore means we'd rarely get to experience the cold, unless we're stuck in the office or lecture theatre. So while the other part of the world starts layering and experimenting with sleeved options, you're stuck here with a wardrobe full of chiffons and tank tops.
Doesn't sound too exciting, does it?
The key to surviving this tricky situation is to opt for lightweight choices that provide you with optimal coverage. Long-sleeved options offer comfort when the temperature dips, as well as keep you away from direct sun rays. After all, you wouldn't want weird tan marks after a day under the sun, right?
We've round up a few of our favourite girls to show you how they strike the perfect balance between hot and cold – and no, we definitely won't be doing it Katy Perry style.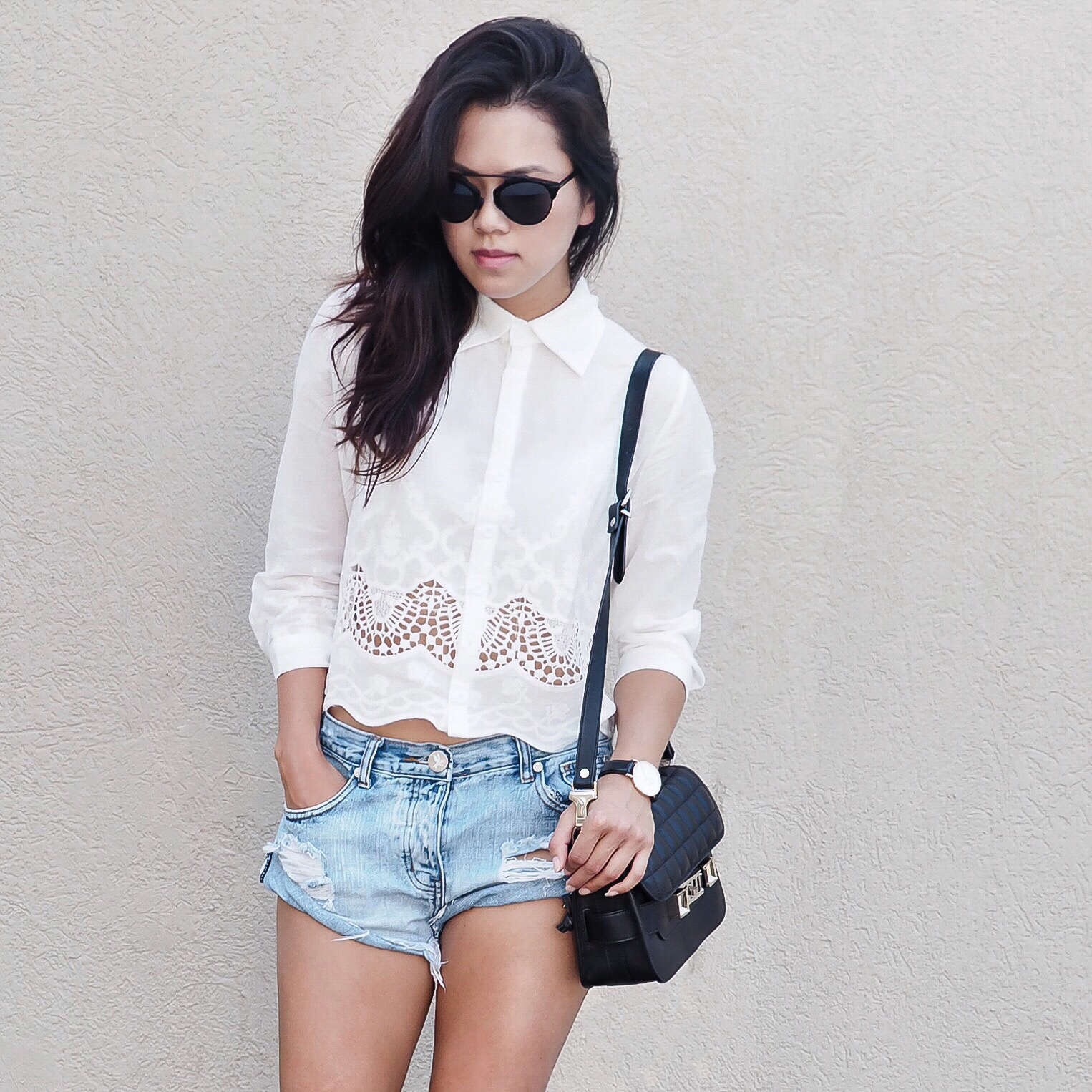 The classic shirt-and-denim combination never goes out of style. Far from boring, the Quinton offers a delicate crochet-motif design, complete with a functional button down placket. Need an outfit for the weekend? Consider it done. Accessorize with your favourite pair of shades and there you have it – a fuss free off-duty look.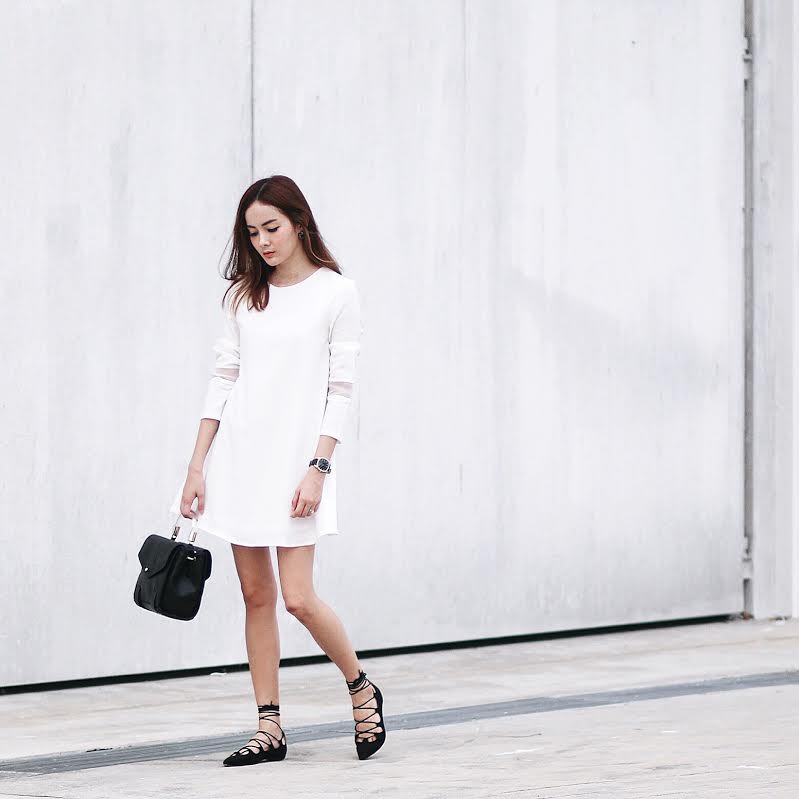 Never thought you'd come across an outfit that could make the cut for both work and play? Jessica shows you how to find a common balance with the Silas Dress. With playful mesh inserts that are juxtaposed against an otherwise modest construction, all you have to do is simply switch the heels for a feminine, playful pair of lace-ups, and you're good to go. No matter if it's Sunday or Monday, this dress will make you the envy of others.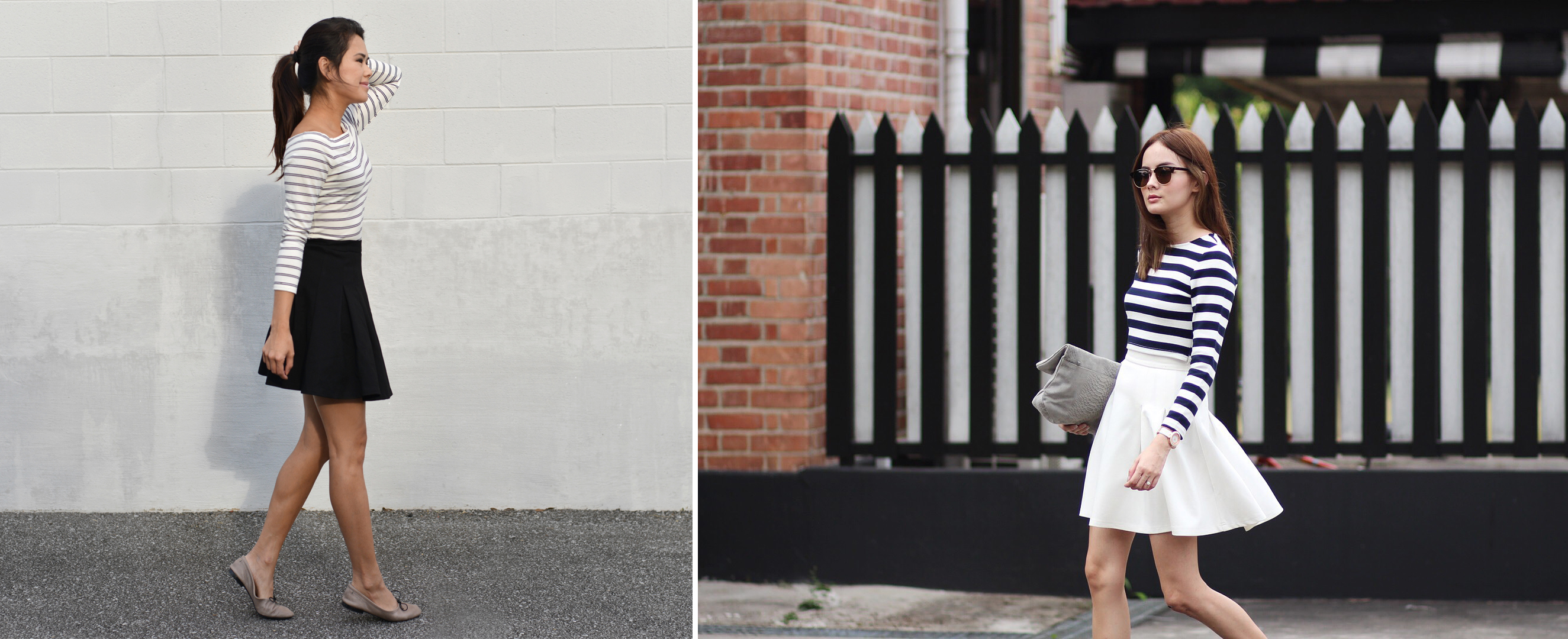 Ooh, la la! Create the same French flavour with these two striped options, as seen on our style icons. The tip here is to keep it classy without showing too much skin at any one time. If you're up for flaunting your décolletage, opt for the Neva Top and choose to tuck it into your bottom of choice. On #TeamMidriff? No problem. Show off your trim waist in the Zadie Top while keeping things modest with a high-waisted number like the Nelman Skirt, as seen on both our influencers.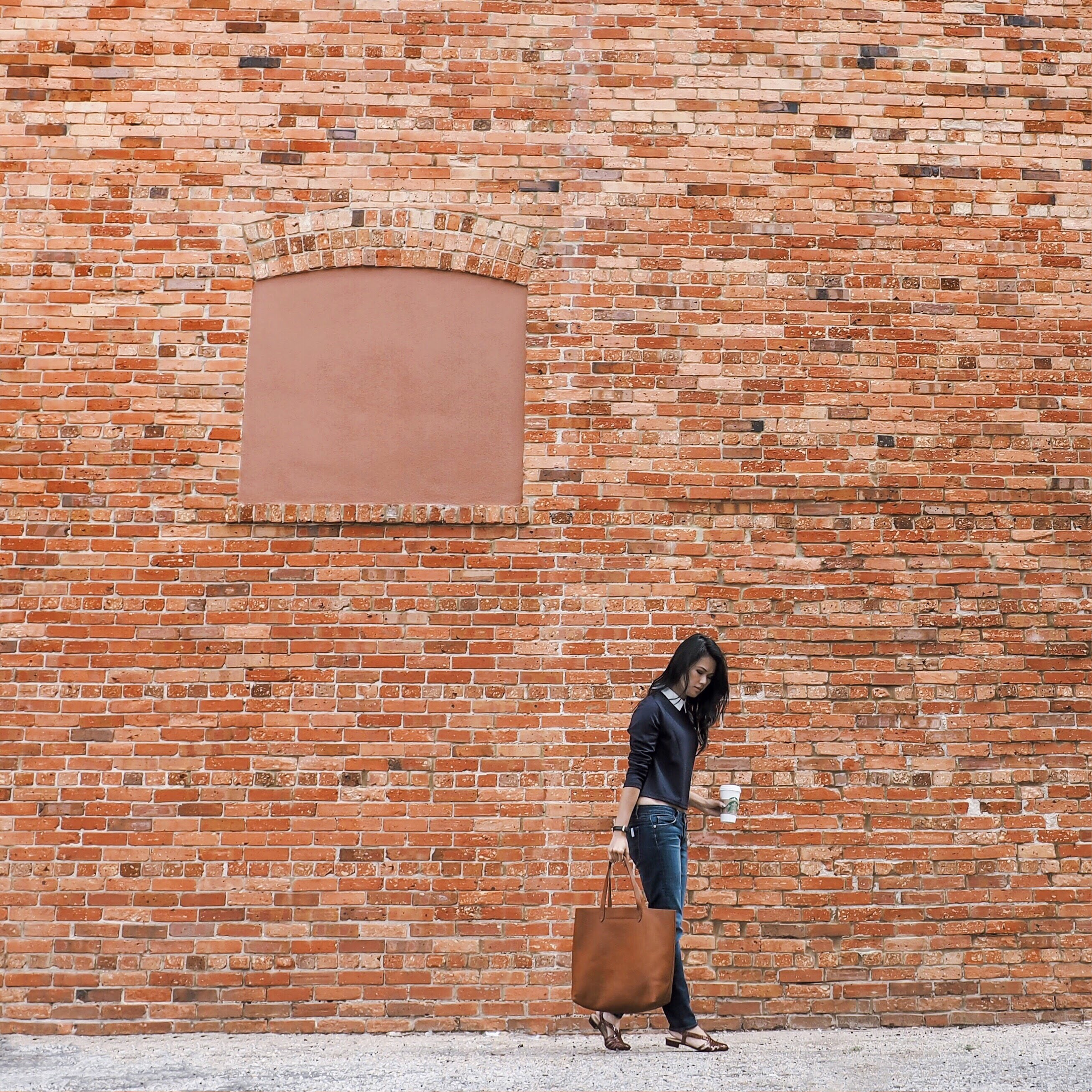 When the sun decides to play peek-a-boo and you just can't tell if it's going to pour or not, the Kendall Top is your best bet. Lend your outfit a refreshing boy-borrowed charm with this easy-to-style collared top. What we love about this piece (aside from the fact that it's practically perfect) is that it works great with jeans, denim cutoffs, flare skirts – the possibilities are endless. Complete your look with a roomy tote and your favourite brew!
If you've always been on the fence about lengthier options, we hope this post has brought you over to the dark sleeved side. Shop Jessica and Trang's looks now, and don't forget to tag us in your outfit photos. Use the #RWBDAYS, and you may just win yourself a SGD $50 voucher!